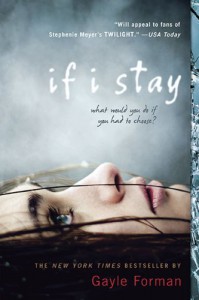 To me the book has a softness & subtleness to the subject of death & living that could make some readers either like it or not. I think this has to due a lot with how they preceptive death in their lives.
The storyline is well written and has you look at things from Mia's view of things on rather she is or isn't going to come back to her self or continue onto her journey that would rejoin her to her family. It is a difficult decision to make as an adult much less then a young adult barely out of high school.
Over all I liked the book so I'm giving it 3 stars out of 5.
I read this one when it became available in my local library so the expressed view is of my words.